PLEASE NOTE:  The ECSEL scholarship application for current and incoming transfer students is currently CLOSED.
The Scholarship
Electrical, Computer, and Software Engineers as Leaders (ECSEL) is funded by the National Science Foundation. It is a scholarship for incoming students, sophomores, juniors or transfer students majoring in electrical, computer or software engineering. ECSEL awards for the 2021-22 academic year will be in the amount of up to $8,000 and applied to your Iowa State University bill (subject to funding availability).
To be eligible for the scholarship application, you must:
be a U.S. citizen, permanent resident, national, or refugee
be actively enrolled in Electrical, Computer, Software, or Cyber Security Engineering at Iowa State University
have demonstrated financial need through FAFSA (Free Application for Federal Student Aid)
complete an online application with 4 short-essay questions
If selected:
Scholarship recipients will be required to participate in NSF-mandated scholarship-related data collection, involving both interview and survey activities about their experiences in ECSEL. Students will also be required to participate in an ECSEL themed student experience which will focus on leadership and professional development. Applicants will be encouraged to join learning communities in their major, such as Electrical and Computer Engineering Learning Communities, as well as group-specific learning communities, such as the Women in Science and Engineering (WiSE) learning community or the Leadership through Engineering Academic Diversity (LEAD) learning community for multicultural students.  Scholars will have access to WiSE and/or LEAD programs. Scholarships are renewable (up to eight total semesters) contingent upon the following:  participants remain in an electrical, computer, cyber-security or software engineering degree program at Iowa State University, actively engage in the ECSEL program requirements, remain in good academic standing, and subject to sponsored funding availability.  
Application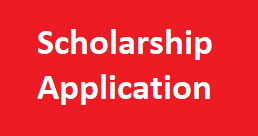 Application Instructions for incoming students:
 STEP 1: Register for a Net-ID
Your Net-ID is your Iowa State e-mail address without "@iastate.edu".
Use your 9 digit University ID to register

Found in the acceptance packet that was mailed to you
If you lost your packet, call our Admissions Office at 800-262-3810. (For security purposes, University IDs are not given via email.)
Contact the Solution Center if you experience a problem registering.

It can sometimes take overnight for the account to become fully activated. It is recommend to wait overnight and attempt your first login the following day after creating the Net-ID.
STEP 2:
Complete Scholarship Applications
Use either the button above or the Step 2 link to access OneApp
Click the yellow Sign In button at the top right corner of the OneApp webpage
Enter your Net-ID and password to access the applications
Once logged in, complete the General Application

You must click Finish and Submit to advance on to the Electrical, Computer, and Software Engineers as Leaders (ECSEL) Scholarship Application – Incoming Freshmen/Transfers application.

After submitting the General Application, you will see a link to the Electrical, Computer, and Software Engineers as Leaders (ECSEL) – Incoming Freshmen/Transfers application

Available within the Other Recommended Opportunities section of the applications
Click the yellow Apply button to complete the ECSEL application.
Essay Questions
The application includes four essay questions:
The grant that funds this scholarship seeks, amongst other goals, to improve diversity and inclusion in the Electrical, Computer, and Software Engineering (ECSE) programs at Iowa State, and to improve educational pathways and contribute to a diverse ECSE workforce. Given this information, please discuss your connection or commitment to diversifying STEM fields.
Please select one organization or club that you have been involved with and describe how this experience has impacted your growth and development as a leader.
How would you like to "change the world" and how will your interest in electrical, computer, or software engineering help you meet your goals?
Describe one science, engineering, or programming class / workshop / camp you've participated in. What did you like about it, and what would you like to see changed?
Questions?
For any questions about the ECSEL Scholarship Program, please contact:
Joe Zambreno, Principal Investigator
327 Durham Hall